I believe in early fashion literacy.  And the best way to teach these youngsters to avoid one-to-one outfit parings (ie one shirt shall always be paired with one pair of pants and nothing else) is the liberal application of wardrobe 
clusters
: layering science, signature style compositions, color equations.  YOur sweet school will have mastered creative clothing strategy before her sneaker ever steps foot in the classroom.
Below a shopping list and theoretical application:

That's more than two weeks of outfits, no repeats, with change left over for lunch money and fruity scented erasers.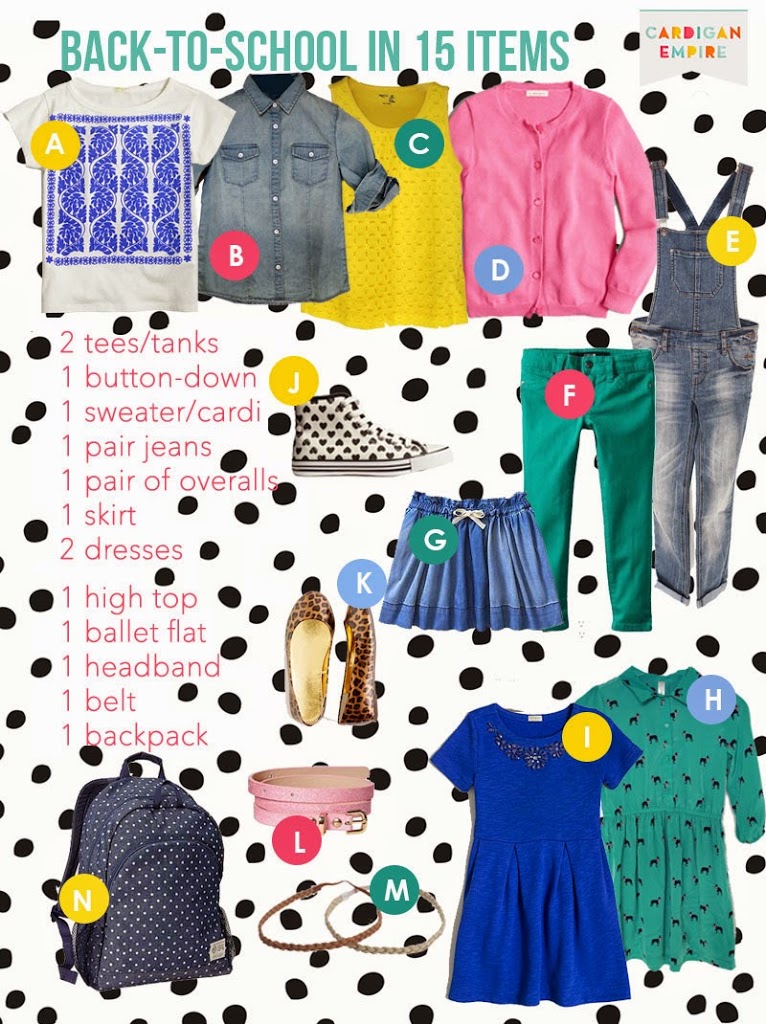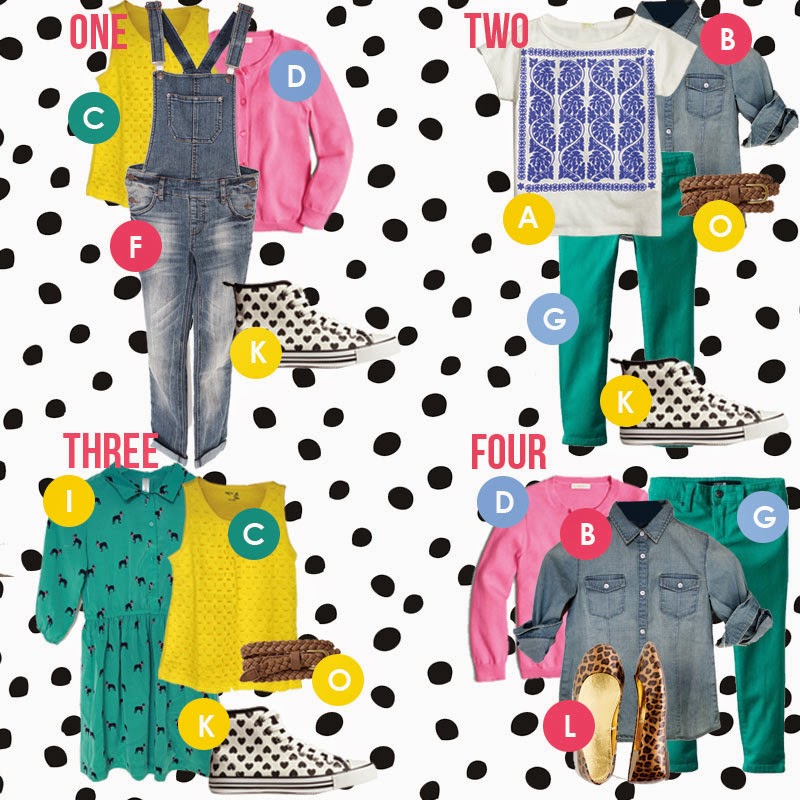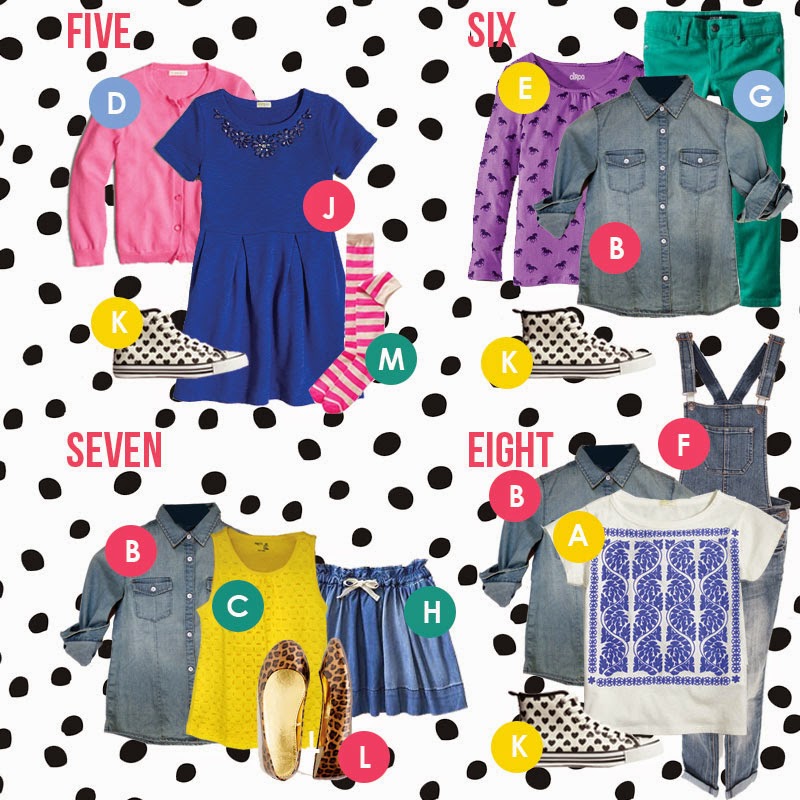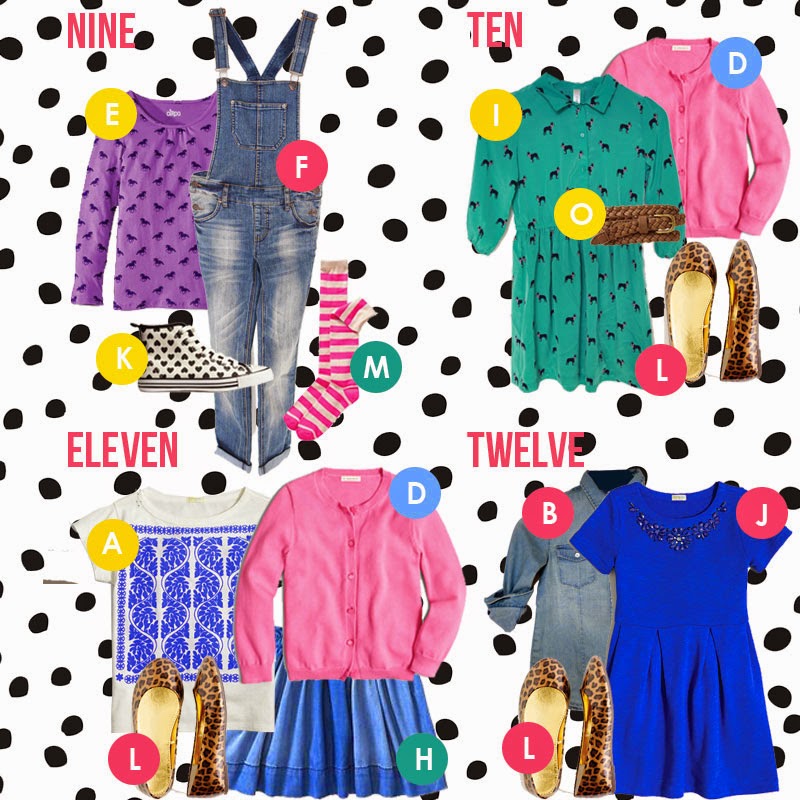 What's in your daughter's back to school cluster?  Tell me in the comments.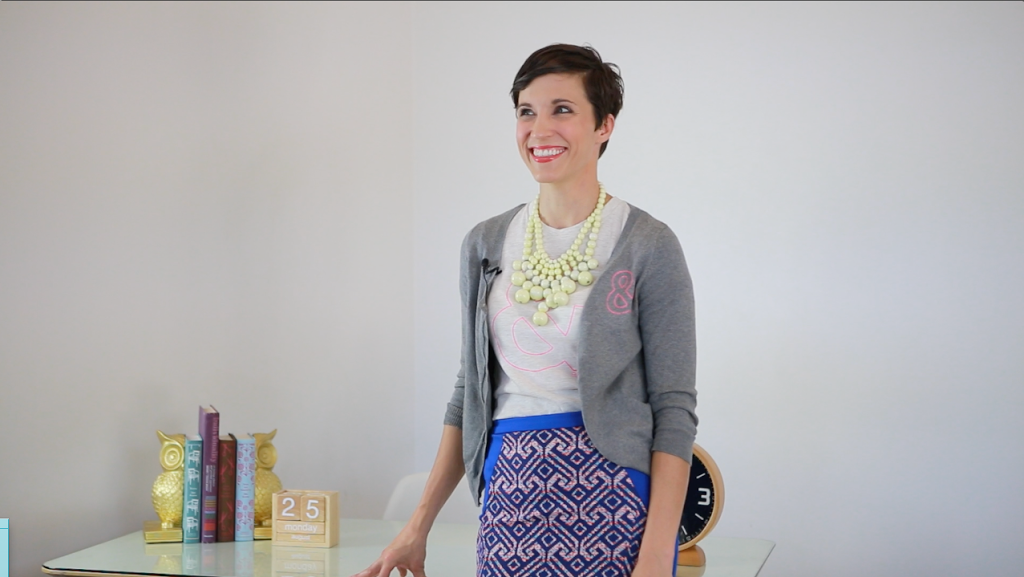 Like my outfit?  Direct your digital attention to 
Shop & Apparel
.  You shan't be disappointed.
Feed me fashionably fresh